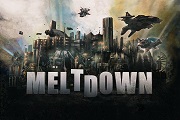 Scheduled: 13:00 CDT, 14 August 2013 to 18:00 CDT, 14 August 2013
Schedule:
Passed
*update* It's over! Thanks for all participants and spectators to be there. The next one will be on a weekend in September.
Quakers unite! Let's meet up for a small Quake Live cup! After a successful first spontaneous cup a couple of weeks ago, you are invited to gather in the eSports bar if you are in the area of Berlin. This is a fun event and since it's taking place in a bar, you can be sure, that we will not play sober! Actually you will probably have to drink something in order to withstand the 60Hz ips-displays and mmo mice!
You will be able to use your custom config, hud and if you desire also bring your own hardware. The exact rules, maplist will be updated here soon. We are open for suggestions for this event. If you think you can take the test of skill, in Quake and handling alcoholic drinks, come to Berlin! Also we have a piano over there ;) Contrary to expectations gaming ladies will also show up and seduce you to one or another drink.
Your hosts, ZeriouS and the Meltdown Berlin crew
Links
:
Facebook Event
,
Livestream offline
,
VOD
Edited by ZeriouS at 15:23 CDT, 15 August 2013 - 26406 Hits