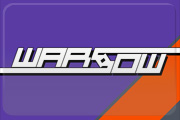 Dear ESReality, we need your help!
Warsow is up on Steam Greenlight, and in this light I'd like to ask you, dear reader, would you play this game if it were available in Steam?
If yes, please head on over to
Steam Greenlight
and vote!
For those of you that are not familiar with Warsow, and not yet comfortable with the thought of leaving ESReality by clicking on the above link for some more information regarding Warsow, and possibly Steam Greenlight, let me quote some information:
Warsow is a completely free first-person shooter with a strong focus on competitive play and esports.

Set in a futuristic world and boasting a unique cartoonish look, the game avoids cliched gore and violence typically found in games of the genre. Instead Warsow puts strong emphasis on what we think FPS games should be about: speed, movement, control, aim and competitive ethics.

A perfect blend of skill and strategy, Warsow's movement mechanics offer a unique, challenging yet gratifying experience that makes Warsow the foremost skill based FPS available. Warsow boasts friendly community and is extremely customizable, offering almost unlimited creative opportunities for fans and modders.
And what's Steam Greenlight?
Steam Greenlight is a system that enlists the community's help in picking some of the new games to be released on Steam. Developers post information, screenshots, and video for their game and seek a critical mass of community support in order to get selected for distribution.
Let's see if this adventure can get some servers filled up again :-).
Edited by wn at 07:43 CST, 10 February 2013 - 10195 Hits