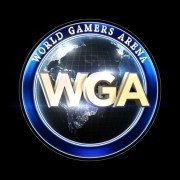 Hey Fellas:
Our second season start date is slated for March15/2013. We just finished our new website, it is located at
www.worldgamersarena.com.
We have reached out to several different countries this year and will have an even bigger league with allot more teams in Season 2. Our Euro division is strong this year combined with our teams from last year should prove to be successful. We are hosting most mods in QL including All WeaponsFT, iFT, iCTF, CA, Duels, and CTF. Last year our talent was second to none with SYN (against eA) winning the World Championships in iFT for the Euros and SOG (against SMEG) winning the World Championship in All Weapons FT for North America. It was a first for World Gaming and we plan on doing this for a long time. This year there are several other countries interested and it should prove to be an excellent display of World talent.
Sign ups are at
www.worldgamersarena.com.
Cheers
Reap
1025 Hits