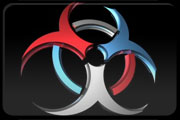 Basically im looking for demos for me to practise quake editing as im too crap to get my own.
The movie should be around 2-4minutes depending on how many demos i receive. Im also planning on making a bigger community movie later, this is just purely for experience and getting used to all the quake features(i do know the basics however as its very similiar to cod which uses a modified q3 engine) i used to edit cod4 but got bored and decided to try something new, ive always loved quake movies so im really excited to make one.
I want the movie to be simple, and hopefuly not shit looking.
Player list so far:
inzov
kbs
amphtrox
Wir
gaiia
Memphis
ahxnxa
Rokky
Terifire
Previous work:
http://www.youtube.com/watch?v=ArFpjiAr5M4&hd=1
http://www.youtube.com/watch?v=JPmkD8woZa8&hd=1
http://www.youtube.com/watch?v=1aK_DYxL9ik&hd=1
I'm probably gonna get flamed to fuck for it being cod, oh well.
Can be anything duel,ctf,ntf,tdm i dont mind as long as its decent.
Send demos including your nick and nationality to
inzovv[at]gmail.com OR on #cpmpickup [inzov]
(preferably sendspace,rapidshare,gamefront)
Edited by inzov at 11:14 CDT, 17 August 2012 - 6140 Hits