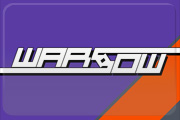 Scheduled: 08:00 CDT, 12 August 2012 to 14:00 CDT, 12 August 2012
Schedule:
Passed
Hello Dear Sowiež , For Warsow 1.0 Release, Kya team is hosting a 4v4 Ctf Cup the 12 August !!
Info about the cup :
Check in : 2:30 pm (CET)
Start at : 3 pm (CET)
Gametype: CTF 4V4 timelimit 15 !
Map Pool: wctf1 wctf 3 wctf4 wtf6 and darkCtf1
Cup will go on groups then on Bracket single elimination ! Best of 3 and the final Best of 5 !
Rules : Sub is accepted if it is not a to high level sub ! (kya members will be judge of that is it happends)
Servers: warsow-esport.net Cup Servers Thanks to Crizis :D
Teams will be required to follow Pickup rules through out this cup. Teams will also need to report scores at the end of each map to an admin via IRC #kya
You can sign up here:
http://kyacupwsw.tourney.cc/
We are Hoping we will get a lot of sign !
HF and GL !!
Edited by xou at 03:42 CDT, 3 August 2012 - 18839 Hits