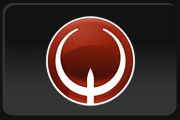 Hey everyone,
I have been doing a lot of reflecting lately on what I have done with my life so far, and as to where I am going. I have decided to quit online gaming entirely, which means it is likely that I won't stream anymore, and you may not see me on irc very often. I'll probably leave it up on my laptop just to see whats up now and then, but I guess you could say I am retiring in a way from gaming in general.
I have realized that I am sick of sitting around on the internet all day. I am tired and bored of internet culture, and especially tired of the reddit/4chan vein that I am forced to acknowledge on a daily basis thanks to my current friends. I am fed up with being out of shape and feeling shitty/tired/sick all the time, and I am absolutely fucking sick of sitting in my room almost every night rather than doing shit in real life, because my friends do practically nothing but play LoL or WoW (or browse reddit or 4chan). If I keep going the way I am, I will just be setting myself up for a very difficult and bleak future. I've spent enough time and money escaping my problems through video games, and I need to move on.
I am not going to Quakecon, which is a decision that is necessary, but extremely disappointing, since I wanted to meet as many people I knew online as I could while there. There were also other opportunities extended to me to help make coverage happen at Quakecon that I feel very selfish refusing now so abruptly. However, I've decided that the money is better spent on either a car of my own, or my college education, as I will be entering my 5th year this fall, and I need to start taking out loans and saving money to pay insurance and whatnot.
It was a lot of fun, and I've met a lot of really cool people. I wish there was more time for stuff like this, but I'm not a kid anymore and what I decide to do with my time matters now more than ever. Quake is still cool as fuck and so are the people who play it.
Thanks for letting me stream your games, guys. I got to broadcast some pretty awesome stuff like rapha/z4, a lot of great high-level ZOTAC duels and NationsCup games, Anima Gaming events, the first JeeSports Invitational with lvlup, and more.
I'd like to thank Level Up TV (especially Trance and nvc) for being such a great group of guys that were extremely helpful to me in developing my own stream and getting involved in European Quake, and are such a great asset to the Quake Live Community. I'd like to thank QLTV for getting me involved in streaming and coverage in the first place, being an awesome group to work with, and giving me the opportunity to make a name for myself. They are also a great asset to the NA QL Community, being the go-to coverage team for so long. I'd also like to thank whally for working tirelessly to give the NA players a ton of competitive shit to do multiple nights a week, to CSN for powering the AG league and securing prizes, and to the former NESL and current ESL NA admins also for their past and future contributions to the North American QL community. Lastly, I would like to thank everyone in the European and Australian communities for being so friendly and welcoming to me (for the most part :D). Quake has a great global community full of really interesting people, and it has been a lot of fun meeting everyone. Oh, and the little people. :P I didn't give many shout outs, but I haven't forgotten anyone as I write this. Anyway, that concludes my sentimental Oscar speech crap part of this journal entry. I guess I should wrap this up.
I am off to find new irl friends, restore my health, do well in school, get a car, find a girl I like, and do other shit that will help me more when I am thrown out on my ass into the real world than spending hours a day on video game related things and sitting in my room.
Thanks for the good times, everyone!
gl hf :)
-sLowbi
Mon
Tue
Wed
Thu
Fri
Sat
Sun
1
2
3
4
5
6
7
8
9
10
11
12
13
14
15
16
17
18
19
20
21
22
23
24
25
26
27
28
29
30
31
Edited by sLowbi at 23:13 CDT, 26 March 2011 - 17984 Hits