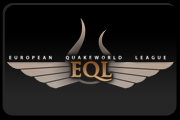 Loser:OJOJ VITUN HELPPO!, Odds: 56% (1.7:1)
Bets placed: E$35696, betting open: 20:58 GMT 19 Jan 2011 to 18:00 GMT 23 Jan 2011
Winner:Suddendeath, Odds: 43% (2.2:1)
Bets placed: E$27393, betting open: 20:58 GMT 19 Jan 2011 to 18:00 GMT 23 Jan 2011
Matchup:

OJOJ VITUN HELPPO! vs

Suddendeath
Tournament:
EQL:Pro Season 1
Game: Semifinal 2
Scheduled for: 2011-01-23 20:30
Rosters

OJOJ VITUN HELPPO!:
Diki, Blaze, Darkki, Hlt, Fix, Marklar (Fifi), Creature

Suddendeath:
Reppie, Razor, Molle, Bps, Mawe, Lakso, Rkd, Trash
It's a classic Sweden vs Finland match-up and although OJOJ won their two first group games very convincingly, their last game against CCCP showed that there are possibilities to shake them. Will this very important game be the one where Suddendeath pulls the ace out of their sleeve; Reppie?
Schedule and scores on Refragged.com
Edited by Åke Vader at 18:18 GMT, 20 January 2011 - 5963 Hits