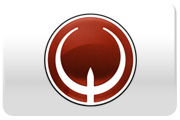 Just a couple of days ago we announced the AMD Phenom II Minimovie contest over at
TEK9
where you have the chance to win a new AMD Phenom II processor if you place in the top five.
With a couple of days of registration behind us we already have 50+ entries but sadly enough no Quake moviemakers have entered the contest. That is why we are now calling all Quake moviemakers to show us what they got and produce a minimovie of Quake III, Quake 4 or Quake Live.
I for one am an avid Quake Live fan and would love to see some Quake Live minimovies made, looking back at the previous contest we did we also saw some nice Quake Live movies made such as the movie
Zero
Good luck to all those who enter!
Edited by netrex at 14:37 CST, 10 December 2009 - 21514 Hits