Name: Michal Blicharz
Location: Warsaw
Posts: 11093
It is time to share thoughts as the first non-id Software QuakeLive LAN is getting closer.
Here's your mission for October 17-19. Get rid of your woman! Get your girl to visit her parents or get her some Ikea vouchers. Start hoarding snacks and beverages. Cancel all appointments, get a day off on Monday (Oct 19 - sorry for that, but we couldn't do anything about it.) Get yourselves acquainted with the
schedule
and make sure you convert the time.
Because you'll be watching the Global Challenge in Dubai.

I'm excited. Our friends at id Software have put everything aside for the Intel Extreme Masters Dubai Global Challenge event to make it possible for us to run the first ever non-id LAN. We will see sixteen of the world's best players compete at a game we all love.
What really gets me hard, though, is how we will be able to package the event and deliver to you. [Fingers crossed.] Unless we get unforeseen technical difficulties, we will see a competition close to the way it should be shown:
1) Every single match will be played on stage.
2) Every single match will be shown on ESL TV.
3) Unless you want to, you will not miss a single frag in the entire competition.
Just enough cake
As a spectator I always hated it how events had a million matches crammed up in one weekend. You were forced to miss a ton of action and even in key stages you were often forced to pick which match you wanted to watch.
I never saw the point. Why give people more cake than they can possibly eat?
The idea for Dubai is to give you an absolute feast. We planned the schedule such that every match will be played on stage and every match will be on stream. The only overlap you will get is for the last "playday" in each group - the games have to be played at the same time to ensure there's no match fixing.
We'll have 16 players in four groups played over the first two days. The third day will bring an eight-man single elimination playoff bracket. And that will be in a best of FIVE format. I expect the playoffs to be a battle of epic proportions.
24 best of 3's and 8 best of 5's. No overlap. Have as much of this cake as you like.
All 32 matches will be brought to you on a good (but not Premium) quality ESL TV stream which you will not have to pay for. The voices of the event will be James "2GD" Harding, Joe Milller and, most likely, some of the pro gamers who would be free to do it. Or maybe even me, if they have me.
See you in Dubai
I have no doubt that the lineup of players gathered in Dubai could not be improved (maybe except for k1llsen's absence). Unless you force Av3k to practice and bitchslap the oldschoolers out of retirement.
Thanks to the hard work of the guys over at id Software (thanks SyncError and TTimo!!!) and ESL we will be able to deliver one of the best spectator experiences in recent years. We're doing this for you.
And if that's enough to ask for something in return...
Follow the event.
Spread the word.
Play QuakeLive.
Get your friends to try it!
It's important. Go, now!
----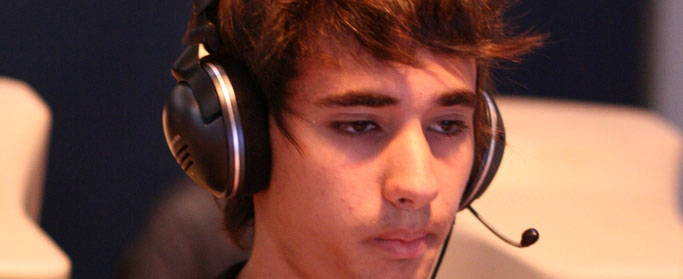 Seven important questions!!!
1) Will it be four in a row for rapha?
2) Cooller is practicing like crazy. How well will he do?
3) Will anyone dare play strenx on DM6?
4) Will he have a 100% win percentage on it?
5) Who will be the dark horse?
6) Who's going to be the most talked-about ragequit?
7) Will you spray cum all over the place?
oh yeah and follow me on Twitter
Edited by Carmac at 06:28 CDT, 10 October 2009 - 111954 Hits