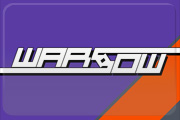 Warsow 0.5 is nearly release-ready and parry & lokirulez sat down with the Warsow dev members jal, Vic, thelawenforcer and SolomonK to talk about the new version in detail.
For your attention: you can playtest the actual beta release by registering on
warsow.net forums
and download it yourself. (win & linux, version 0.5 T5 from 23.05.09)
In over 25 questions the Warsow dev team gives you a overview of the latest additions and tweaks.
The
Warsow 0.5 interview
gives answeres to gametypes, gameplay changes, media, renderer features, WarsowTV, developement cycle and dev team.
Edited by Badb0y at 07:38 BST, 28 June 2009 - 22241 Hits