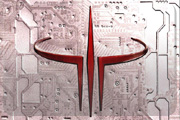 Yeah that's a pretty harsh headline... even coming from someone like me. But after the recent interview with Jarod, I have to give my two cents about the business plan/model of the AGP based on his responses. Also, Special Guest "Weenus" will be joining me to talk about "Community: Helping or Hurting".
Live on Three (LO3) - Episode 3
Airs tonight (Thursday 2/5/09) @ 7PM EST - Podcast and VOD available on djWHEAT.tv the next day. This week's topics include the following:
* Community: Helping or Hurting
* Why APG is Flawed!
* Dream Match-Ups - which two teams / players would you LOVE to see go head-to-head by your command?
PODCAST & VOD HERE:
http://www.djwheat.tv/2009/02/06/live-on-three-e03-community/
Epileptic Gaming #161 - Friday
EG is back. And I'm stoked. Some of you were fans, some of you hated it, some have no idea what you are about to get into :) This Friday (2/6/09) at 7PM EST you can check out the return of Epileptic Gaming with Episode #161 (which is actually more like show 300 cause we were daily for several months).
This week will begin to return to "EG Format" with News of the Week, a look at current game titles, and open phones.
You can watch EG LIVE tonight at 7PM EST at http://djWHEAT.tv
Mon
Tue
Wed
Thu
Fri
Sat
Sun
1
2
3
4
5
6
7
8
9
10
11
12
13
14
15
16
17
18
19
20
21
22
23
24
25
26
27
28
Edited by wheat at 11:02 CST, 6 February 2009 - 5458 Hits