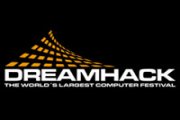 Today it's the biggest day for quakers at DreamHack :

Quake 2
:
PURRI, sorax, pogo, spam and claw are the only one of this tournament. Groups are almost finished; results asap because admins are over-booked.

Quake 3
:
GTV: 213.114.43.251:27970

QuakeWorld
:
quarter finals will be played at 11:30 CDT.
QTV
-
Stream
-
Match Overview and result
Links:
Q3 semi finals straming:
http://www.rakaka.se/
DreamHack website
-
#DreamHack.Quake
-
#DreamHack.scores
Edited by xou at 08:16 CDT, 16 June 2008 - 37505 Hits