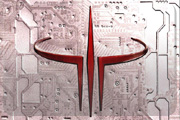 Just tried this "new" cmd. And ROFL. Too those who doesn't notice a difference or say its not an unfair thing too use. You are newbies. PERIOD
I don't have too say anything more cause all players that actually knows quake3 just gets it.
Too all the others, go play instagib or something. Quake shouldn't be a aim only game. And just cause you can beat some good players online using this shit doesn't mean that you are skilled in any way. You low skilled retards.
MY GOD I CANT EVEN UNDERSTAND THAT THERE HAVE TO BE A DISCUSSION ABOUT THIS!??!?!
Arqon, once again, if you don't ban this cause you think you came up with an awesome solution for hpw's or whatever the idea was(haven't read anything about it). Once again you prove that you are nothing but a power abusing asshole. Which I'm pretty damn sure will be the case.
I feel truly sorry for everyone who is practicing for ESWC.
[/rage]
Mon
Tue
Wed
Thu
Fri
Sat
Sun
1
2
3
4
5
6
7
8
9
10
11
12
13
14
15
16
17
18
19
20
21
22
23
24
25
26
27
28
29
30
31
163574 Hits