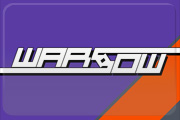 Crossfire's Devotii Challenge 3 hosted the first every major money LAN for Warsow in Europe (can't overlook the
E-Sports Stadium 2007 Series
in Japan). This event was the perfect oppurtunity for the Warsow community to meet. CDC3 attracted crazy sowians from all over, we've had a car from Sweden, someone from Denmark, people from Belgium, Switzerland, Germany, they were coming from all over to show their support and celebrate this first event.
We had a fair amount of devteam members on the spot, long time contributors, and highskill players, all staying in Enschede in one cabin. It was a weekend of alcohol abuse, highskilled Warsow duels all day, hangovers and early games. Here is an outtake of the
Warsownews.net
photogallery! Much love and respect to crossfire, TosspoT, the Warsow players, and everyone who made this CDC3 possible!
Edited by Nicky at 12:31 BST, 28 September 2007 - 16010 Hits