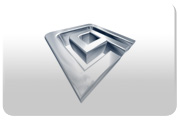 The
The Cyberathlete Professional League
has just announced their games for this year's world tour, they will be:
F.E.A.R. (First Encounter Assault Recon)
World in Conflict
Both these titles belong to Sierra Entertainment, which will be the partner of this year's World Tour.
This eight-month 2007 CPL Sierra Entertainment World Tour, boasting a total competitive purse of $500,000, will include stops in Italy, Sweden, the United States, Australia and Brazil, and will culminate with a $300,000 Grand Prize Final event currently planned for New York City.
Edited by ESR|Nicky at 17:39 CDT, 27 April 2007 - 96392 Hits