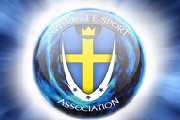 Scheduled: 05:00 CST, 11 February 2007 to 15:00 CST, 11 February 2007
Schedule:
Passed
The Swedish National League has put together a MapTest Cup that has 11 contestants who will try out the maps Grinder, Torment and Ravage. Grinder has been used in the ClanBase Open Cup 1vs1 this season and most of you have read that "forever" defaulted that map in a tour just recently.
Will the Swedish Q4 players feel the same about this map, or will they be more positive? That is what we are here to find out.
The SNL are using Q4 1.3 with Q4MAX 0.77a for this tournament and that results in a VideoStream with SopCast that will be up later during this cup.
::
Final 11:00 CDT
fojji
2:0 frexuz
Torment 30:4
Ravage 35:9

ShoutCast
with SobriuS

SNL-TV

#SNL.Q4
@ Qnet
ScoreBot

SNL
Brackets
Edited by SobriuS at 11:03 CST, 11 February 2007 - 4018 Hits