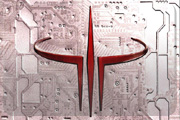 Well promode Fans here it is, the latest installment of CPMA Download links and changelog to follow. arQon and his team have put together a really nice package and show that Q3 is still up there and being developed and still improved. One of the major developments in this release is the ability to create custom huds which means the hud cvars have been removed, so people can finally do exactly what they want with their display, no doubt this will lead to a lot of people having weird and wacky huds to release to the community.
IMPORTANT: This release contains ALL the CPMA content except for the maps.
This is a new (and ongoing) policy. Admins can (and should) delete ALL
old z-cpma-pakXXX.pk3 files from their servers, INCLUDING z-cpma-pak100.
Downloads
Challenge-tv.com
Levitation
PlanetQuake3.net
Edited by RogeR1 at 21:27 CDT, 15 July 2006 - 25627 Hits