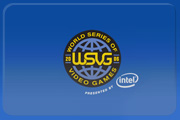 The
Intel Summer Championship
this weekend will go on without it's most prolific Quake star.

mouz.Cooller
has confirmed to
ESReality.com
that he will not attend the event due to visa issues. He is currently looking for a resolution for the upcoming Quakecon event.
Additionally, WSVG staff member

Tonya
has confirmed on the official WSVG
forums
that there will be no OpenAL available at the event.
OpenAL was available for the Lanwar event, but with the switch to the XPS laptop systems, it will NOT be available.
Edited by Slasher at 12:23 CDT, 5 July 2006 - 16806 Hits