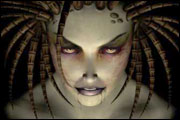 Hello, folks here at ESReality!
If you love the classic Starcraft Broodwars, you'll be glad to know this: ICCup has announced this year's Nation League
Nation League is a tournament intended to all types of players, but specially focused on the amateurs. Currently, we have a prize pool of 500 (no tengo simbolo de euro), but it's expected to rise, since donations are still being accepted.
The final goal of this event is to become a part of a joined community and encourage new players to come and enjoy while having the opportunity to meet new players and teammates for a chance to win the prize!
Tournament Facts:
• Competition is starting on April, 3rd 2016
• 10 nations are invited
• Player Sign up is running until: March, 13th 2016
• Format: Double Round Robin Group Stage and Playoffs
• Current Prize Pool: € 500+ (Donations still accepted)
• Matches are played on Sunday
• Selected matches (one full nation war per Sunday) will be streamed live
You can
sign up here
!
The prize money (sponsored by
www.esports-betting.pro
) is at the moment at about € 500 ( = $ 550), but may and will rise as donations are still accepted.
More info and details at the official announcement on
iccup.com
PS. This may be not the best section to post the tournament, if that's the case, please, move the thread.
4772 Hits