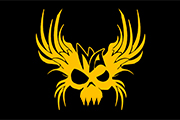 Scheduled: 23:00 BST, 19 July 2015 to 01:00 BST, 20 July 2015
Begins In:
Just a few short weeks until
QuakeCon 2015
delivers us a smorgasbord of delicious teams and players from across the globe. Quake Live fans everywhere will be treated to some very entertaining matches, but why should we have to wait for LAN to see the best players duke it out? On July 19th two of North America's most talked about and infamous duelers will be fighting it out for $600 in total prize money. That's right ... the

DaHanG
vs

rapha
show match is finally a reality!
This massive prize pool has been donated by

Test
to bring all of you a five map show match featuring the maps from this years big LAN event. Join us live 23:00 BST, 19 July 2015!
Streams:

FlairTV
(VODs)
Links:
plusforward.net
,
duelcup.com