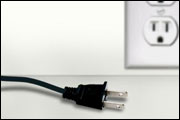 A massive cyclone roaring towards Australia has strengthened to the most dangerous threat level, as officials are warning it could be the strongest storm in generations.
http://uk.news.yahoo.com/18/20110202/twl-aust...cd017.html
Can we get some live updates and photos?
As soon as I get rich enough I'm going storm chasing in the USA (and prolly call it fat's house enroute) but until then a personal account would be cool?
I dunno if you have internet but can you try?
Photos, mini blogs, videos etc?
Would be interesting, its not that I'm into weatherper se, I just think extreme weather is interesting.
Or if anyone see's anything elsewhere post them?
Thanks
Edited by Jamerio at 07:43 CST, 2 February 2011 - 4381 Hits