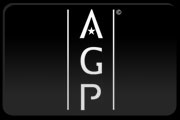 The
AGP
has just announced the North America and Europe Duel Representatives. The Europe region of the AGP had a private vote among the members. The North America region had 5 Pro member volunteers to run for the position. With each branch needing 5 members, they were elected automatically, without need of a vote. This position will be held for all of 2010. For more details of what an AGP player representative is and does, read about it on the
AGP Legislation and Representation
page.
AGPTour.com
has also released some big changes and additions to the official site. This includes new updated
Rankings
(layout, functionality, and regions),
AGPTOUR.TV
, new Association information and sections, drop downs, and much more.
The
AGP
has just begun. Thanks to all of you and your support. In the next month we will be launching new regions, new AGP Sanctioned competitions, and new game mode branches of the AGP. Stay tuned!
PS: As a New year's gift, I've added Socrates POV for the AGP Classics Match of the Week posted earlier on ESR. Check it out!
Source:
AGP Tour

#agptour
,
Facebook
,
Twitter
Edited by Streetrunner at 15:36 GMT, 6 January 2010 - 42046 Hits