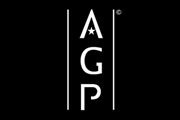 The AGP has officially released it's international Quake Live Duel Rankings. Based on a points system used by many professional sports and tailored to Quake Live, the AGP hopes to sustain an accurate system for all competitions to use by the players. This will create accurate seedings as well as proper skill separation for lower skilled tournaments.
Beginning with the 2009 QuakeCon Masters and Open tourneys and the recent IEM4 Global Challenge Dubai, the AGP Rankings awarded points based on progression to all participants. QuakeCon, having the most prize money and tournament spots this year (32+), receives more points between the two. In the future, online tournaments will be awarded the third most, following last by Ladders.
AGP Rankings will also be awarded in other game modes in competitions sanctioned by the AGP. Those will be posted soon. If you are an organizer of a competition and want it approved by the players, as well as be put into our points system, email us for review (
contact
).
Expect complete point breakdown of competitions involved in the next few weeks as well as regional and national rankings based on this same point system.
Edited by xou at 02:31 CDT, 26 October 2009 - 16576 Hits