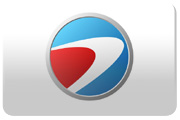 My pictures from Days 1 to 4 of ESWC 2007.
We also took a change of scenery at the end of Day 3 and visited the Japan Expo in Parc des Expositions (northern Paris). I've thrown some pics I took there on here too, with JE beforehand (in case anyone is interested, or wants to avoid them). There are a lot of game-related pics there though.
Day 4 is finally up so I hope you all enjoy the pictures... it took long enough to tag them all ;)
The ESWC was awesome this year, and they saved the best for the final day. I got to see a dominating Warcraft 3 performance, a tense PES6 game, an insane show of skills in the Quake 4 final and lived through the marathon 3-hour 1.6 final which was packed with thrills all the way.
The organisation and professionalism has been outstanding throughout the entire event and the level of talent being shown simply amazing. It was also heartening to hear that ESWC will be back next year!
Thanks to everyone for viewing this gallery, hopefully I'll attend another event soon!
Edited by Sureshot at 18:35 CDT, 8 July 2007 - 8244 Hits