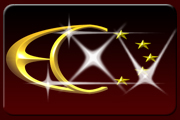 Winner:GaRpY to win, Odds: 88% (1.1:1)
Bets placed: E$97345, betting open: 01:13 CDT 18 Jun 2007 to 14:00 CDT 28 Jun 2007
Loser:ahzaz to win, Odds: 11% (8.8:1)
Bets placed: E$9100, betting open: 01:13 CDT 18 Jun 2007 to 14:00 CDT 28 Jun 2007
Scheduled: 14:00 CDT, 28 June 2007 to 15:00 CDT, 28 June 2007
Schedule:
Passed

GaRpY versus

ahzaz
Match Date :: Thursday 28 June @ 13:00 CST

GaRpY wins 2:0
Dignitas.GaRpY [14:12] ahzaz_ - Map: Phrantic
Dignitas.GaRpY [32:8] ahzaz_ - Map: Phrantic

xou
preview:
With a solid 7th/8th rank shared with

fojji
at the WSVG Q4 in Louisville,

GaRpY
can now officially be classified as a serious dude to deal with. And even if

ahzaz is considered as a good Swedish dueller, his skill shouldn't be enough to stop the marshal Gareth in this Lower Bracket Round 4!
Now one thing could make this match closer than it should be, the not-so-good English internet connection, and ahzaz' got his chance to annoy his opponent before leaving the scene in this EC.
favourite for this match: GaRpY (60%-40%)
Lower Bracket Round 4

#eurocup.q4
Edited by Nicky at 14:47 CDT, 28 June 2007 - 2872 Hits