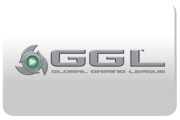 Johan "Toxic" Quick is the new leader of
GGL's World Rankings
for duelers. His victories in the summer's tournaments allowed him to become the fourth leader in the history of the rankings.
Surprisingly, half of the players in the top 10 of the "Quake 4" ranking were not selected to go to the
World Cyber Games All Star tournament
by the community. Ranked fourth,

winz got one of the lowest scores in the poll; and the seventh-ranked

Ivo "forever" Lindhout, eight

Magnus "fox" Olsson and 10th

2GD will stay home.

Karl "fooKi" Johansson who is ranked ninth retired from competitive gaming.
The community's choices outside of the top 10 are

Cypher (in 11th place),

Fatal1ty (16th) and

av3k (17th). Autumn will show whether the fans were right with their picks.
In terms of the money won in "Quake 4," hardly anything has changed since July's ranking.

Toxic solidified his lead having won $25,000 at
QuakeCon
and the
Kode5
finals which put him well ahead of

Cooller. It has to be remembered that

Toxic also picked up $17,000 to split with

Ztrider for winning the
QuakeCon 2v2
tournament.
The only two players to have moved up were

Ztrider (third place at QuakeCon and $5,000) and

Cypher (fifth at QuakeCon and $2,000). The other players in the top 10, bar

Cooller ($7,000 for second place at QuakeCon and a missed chance to pick up $4,000 for second place in
Kode5
for not turning up) have not added money to their accounts at all.
Source: GGL
FAQ's
Edited by Levi240 at 03:55 CDT, 7 September 2006 - 3214 Hits