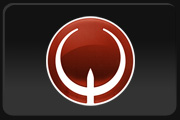 Scheduled: 08:00 CDT, 7 May 2016 to 12:00 CDT, 7 May 2016
Begins In:
07 May 08:00 CDT Quake Live Duel
!elo <2100
Cup #2 is an event for players with less than 2100 elo. More information can be obtained in the links below.
Official website
link
has a

English and

Russian language toggle as well.
Admin
:

Kaintt
Links:
Bracket
,
Official Website