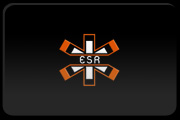 I have been asked to inform all our valued users that as from today ESReality will no longer be supporting the DM community.
The constant whine/flame/bickering from Quake players has forced the "management" to make this decision. Sadly this will affect the UT community as well as Quake.
This is the reason why you have seen so many C&C3 posts on the front page... yes ESReality has gone RTS.
We would like to thank all users for their valued support and hope you will keep on supporting us.
Edited by ESR|Nicky at 01:58 CDT, 2 April 2007 - 21824 Hits