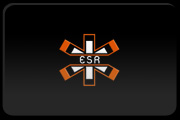 Hi there,
Sign-ups / BRACKETS
It has been eons since Doom 3 surfaced the world outside of hell. Old players decided it was time to celebrate Doom 3 on an annual basis for good ol' nostalgic value. Coming this Sunday, Doom 3 will be featuring its first and only 2016 tournament. If you would like to participate, the game can be purchased for only 4.99 on steam.
There is a free chat service called Discord: The following Discord channel will be used to help facilitate matchmaking throughout the tournament and will also be a future chat-room for Doom 3 Old Schoolers:
https://discord.gg/7QCGzKK
Doom 3 Annual #1 (2016)
COST: $10
Prizes based on registration cost, and donation support from the players and fans from all around the world!
Donate Here!
You can also pay your $10 sign-up fee through this link - please add a note to the payment saying what it is for, thanks!
Christmas Bonus Payout:
45%
25%
17.5%
12.5%
DATE: Sunday, December 18, 2016
TIME: Check-in 2 hours prior to the assigned time.
GAMETYPE: Duel 1v1
FORMAT: Double Elimination 10 minute games best of 3 with sudden death overtimes
MAP POOL:
Edge
Phrantic2
Never Outgunned
Frag Chamber
Lights Out
Aerowalk
Delta Labs
General Rules:
Stock Doom3 servers and EMZ servers are both allowed, however, EMZ servers must support pistol as the spawn weapon.
Unsporting behavior may be penalized.
Any attempt to bypass the rule set will result in disqualification from the tournament.
Be autonomous, contact your opponent, play your match, report the score on the Challonge webpage.
We will try very diligently to deter cheating and closely analyze players in question.
Map Picking system :
Seeds (determined by a close and knowledgeable committee immediately following the check-ins)
Lower seed drops a map from the pool,
Higher seed drops a map from the pool,
Lower seed drops a map from the pool,
Higher seed drops a map from the pool,
Higher seed picks a map from the remaining Map Pool,
Lower seed picks a different map from the remaining Map Pool,
if a 3rd map is required, the last remaining map in the pool will be played.
Servers/non American players :
No unauthorized spectators will be allowed on the servers unless players agree on spectators. We will try to at least have the finals matches shout-cast and hopefully the entire tournament.
Any server can be used as long as both opponents agree. Fairness first. In the case of a European vs American, only because this tournament was created by Americans, American's have a very small advantage. Game 1 will be held in America, game 2 Europe, and if a game 3 is required, that will also be held in America. For the finals - it will rotate America, Europe, America, Europe, America.
Admins :
Kev!
Edited by Frenly at 18:45 CST, 18 December 2016 - 3206 Hits