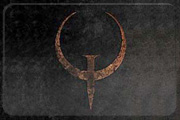 I was just watching a documentary on unreal which sparked a memory of when I saw the rag doll effects in UT2k3 for the first time. It was pretty asonashing at the time. What engine demos do you remember the most?
Which ones I really remember and what stood out...
UT2K3 - Ragdoll.
Doom 3 - Lighting.
Half Life 2 - Characters body/mouth movement.
Serious Sam - Water.
BF 1942 - Map size.
41211 Hits