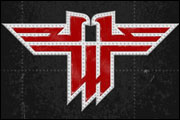 I just got around to playing Wolfenstein: the New Order and wow this game is awesome. Of course we'd love to see a revival of the great multiplayer RTCW had but I much rather have them exclude it rather than half ass it like they did in the 2009 game.
The gameplay feels great, you actually want to watch the cut scenes and it's the best Nazi killing experience yet.
P.S. I just got done playing so yeah this is very fanboyish.
1848 Hits